Schutzwert des Burgwalls von Leczyca in Polen im Lichte der Geschichte des Litauenangriffs im Jahr 1294
Tadeusz Poklewski-Koziełł
Keywords:
Vytenis (Grand Duke of Lithuania.-1316), 13th c. -- Poland, Łęczyca, łódzkie voivodeship (Poland)
Downloads
Download data is not yet available.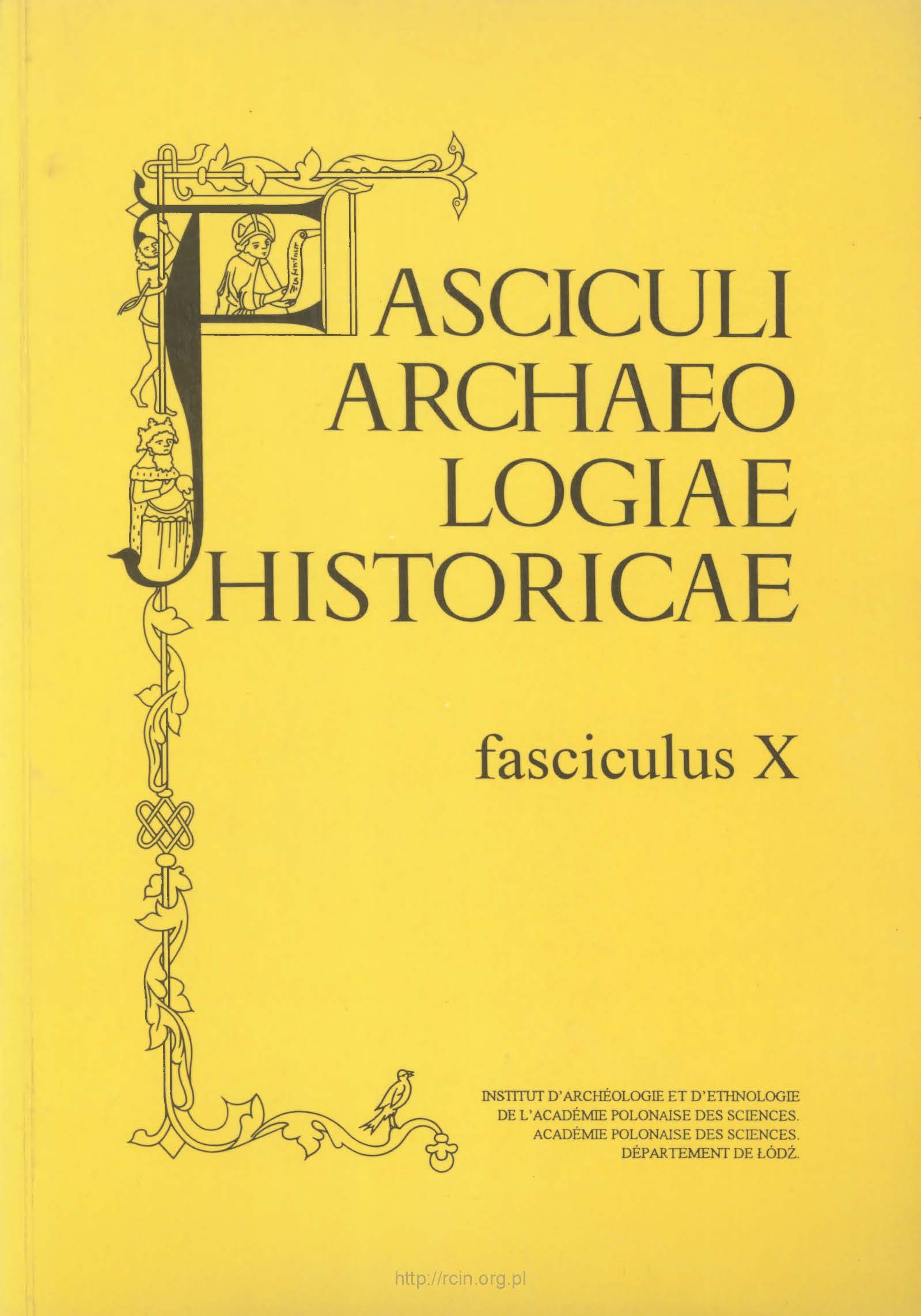 How to Cite
Poklewski-Koziełł, T. (1997). Schutzwert des Burgwalls von Leczyca in Polen im Lichte der Geschichte des Litauenangriffs im Jahr 1294. Fasciculi Archaeologiae Historicae, 10. Retrieved from https://journals.iaepan.pl/fah/article/view/1319
Copyright (c) 1997 Fasciculi Archaeologiae Historicae
This work is licensed under a Creative Commons Attribution 4.0 International License.