The Bones Have Been Cast. Away. The Attitude of Inhabitants of Chartered Stargard to the Remains of Their Predecessors from Early Middle Ages
Keywords:
Western Pomerania, Stargard, chartered town, early medieval cemetery, re-deposition of human bones
Abstract
The article pertains to the problem of human bone remains from an early medieval cemetery which were re-deposited, mainly in the late Middle Ages. The reason for such practices was the change of a location's purpose through inhabitation and inclusion in a newly founded chartered town. Despite the damage, several dozen burials have been preserved in their anatomical shape. A part of the necropolis was discovered in 2008 during archaeological research in the area of one of the quarters of Stargard's Old Town (Western Pomerania).
Downloads
Download data is not yet available.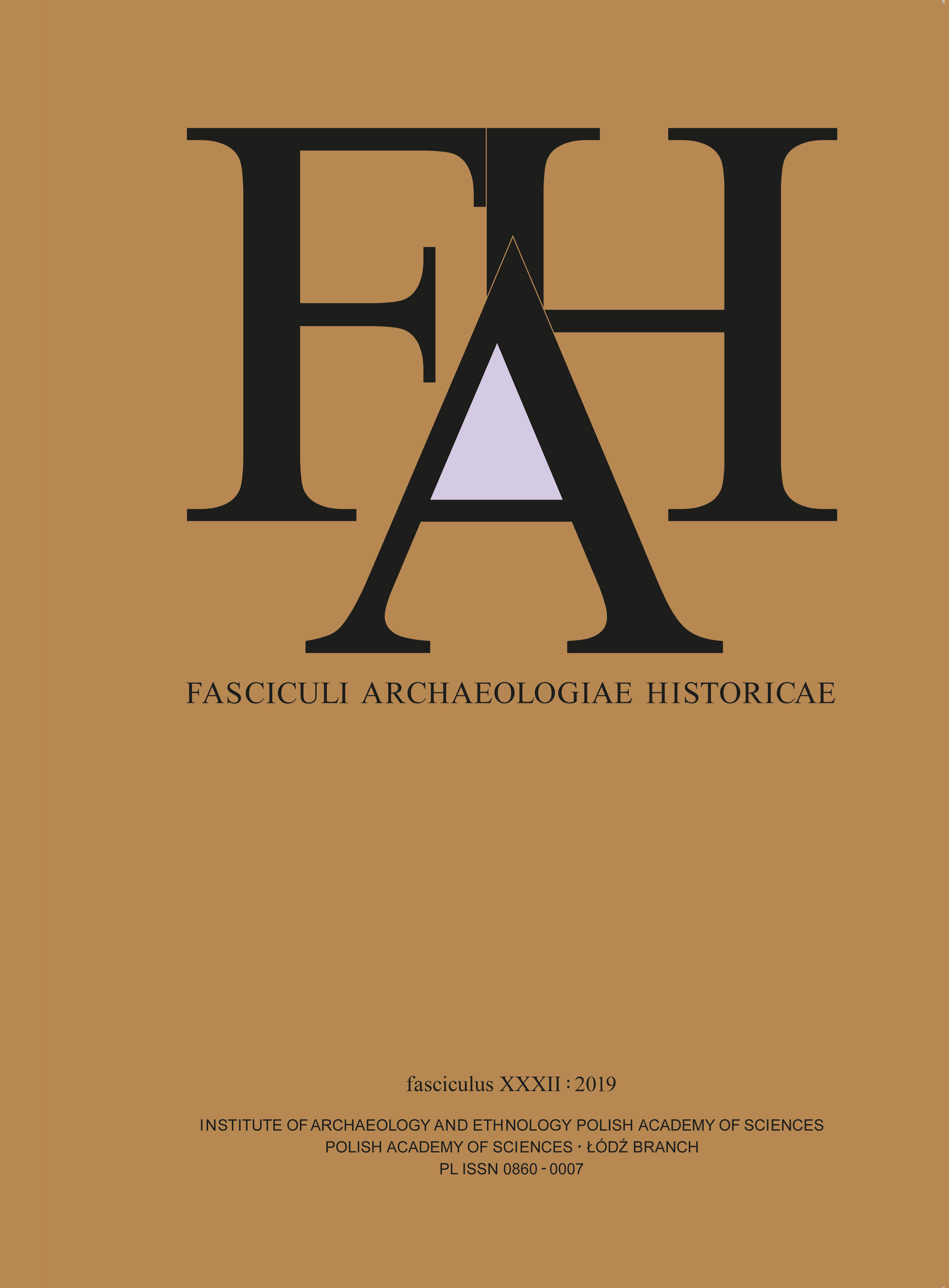 How to Cite
Majewski, M. (2019). The Bones Have Been Cast. Away. The Attitude of Inhabitants of Chartered Stargard to the Remains of Their Predecessors from Early Middle Ages. Fasciculi Archaeologiae Historicae, 32, 25 - 31. Retrieved from http://journals.iaepan.pl/fah/article/view/1759