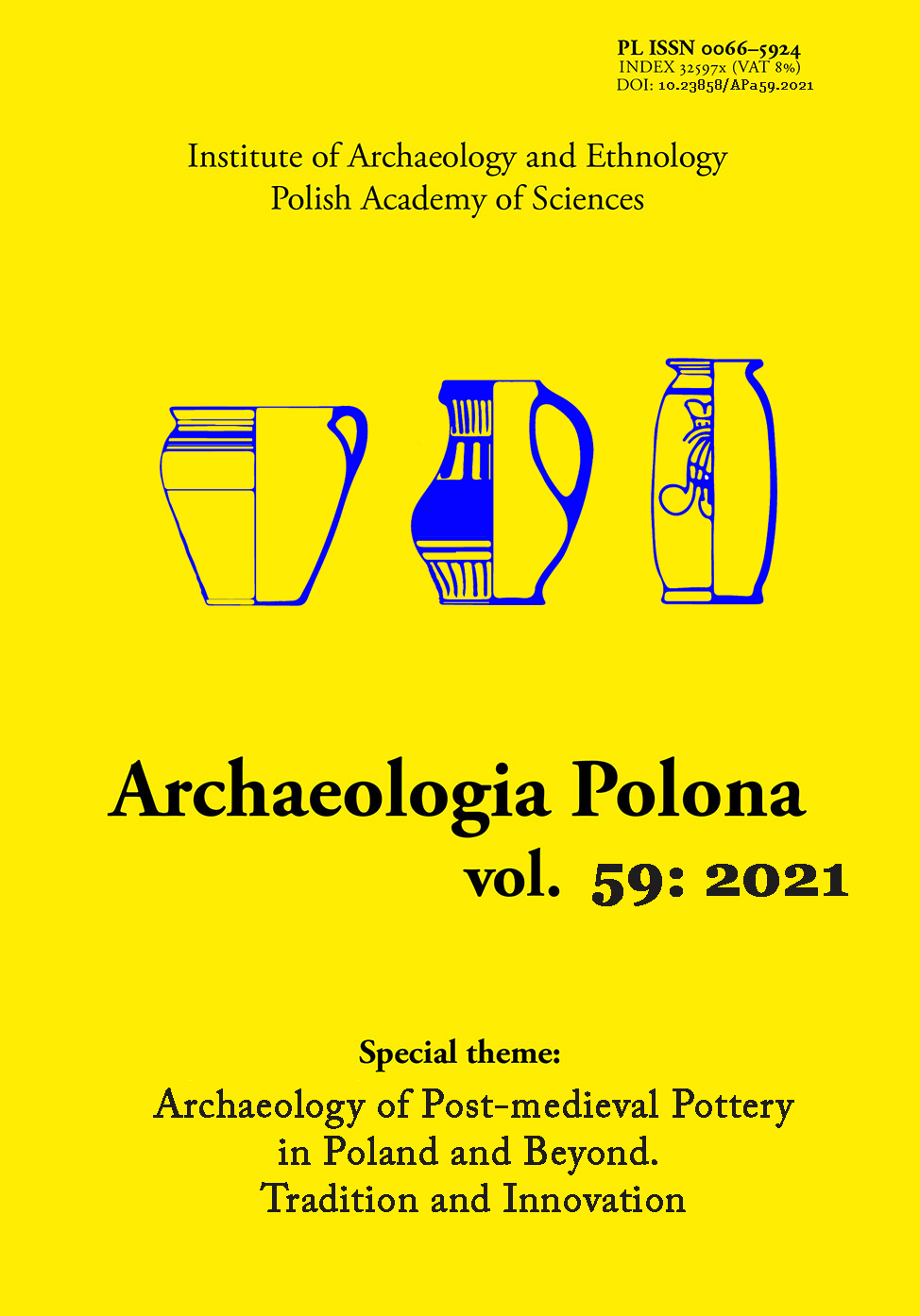 Current Issue
Vol. 59 (2021): Archaeology of Post-Medieval Pottery in Poland and Beyond. Tradition and Innovation
This year's volume of Archaeologia Polona features contributions focused on early-modern ceramics, the majority of which were found across present-day Poland and Czechia. Most of the papers concentrate on synchronic and antithetical processes occurring in pottery-making between the 16th and 18th centuries.
Archaeologia Polona is a peer-reviewed (Double-Blind Peer Reviews) journal edited and annually published in the English language  by the Institute of Archaeology and Ethnology of the Polish Academy of Sciences, intended for an international audience. Its main purpose is to present a wide range of various approaches to the most important problems of contemporary archaeology.
---
Editor: Dr Dagmara H. Werra
werra@iaepan.edu.pl
archaeologiapolona@iaepan.edu.pl
ISSN: 0066-5924
eISSN: 2719-6542
DOI: 10.23858/APa
---
Archaeologia Polona provides immediate open access to its content under a CC-BY version 4.0 International licence, on the principle that making research freely available to the public supports a greater global exchange of knowledge. Authors are not charged any APCs (Article Processing Charges) or other publication fees.



Archaeologia Polona is indexed in:
-  Scopus
- The European Reference Index for the Humanities and the Social Sciences (ERIH PLUS)
-  Index Copernicus (GICID: 71.0000.1500.0117; ICV 2020: 100.00)
-  Ministry of Science and Higher Education – assigned 70 points
-  EBSCO
-  DOAJ (Directory of Open Access Journals)
Full Issue
View All Issues