Monastic Waste Disposal in the Late Middle Ages – a Subaquatic Debris and Garbage Dump at the Lakeside Lavatory of Seehausen (Uckermark)
Felix Biermann

Katrin Frey
Keywords:
Seehausen, Cistercian nunnery, monasteries, late Middle Ages, waste disposal
Abstract
The Cistercian nunnery of Seehausen (Uckermark), existing from the 13th to the 16th century, offers interesting insights into the organisation of waste disposal in late medieval monasteries. At the shore of the neighbouring lake posts and timbers of a platform werediscovered, and around it hundreds of complete ceramic vessels and numerous other finds were recovered. Moreover, debris which was rich in medieval finds was also dumped at the shore of the lake. The subaquatic finds document two different aspects of monastic waste disposal: part of the material was littered at a lakeside lavatory over a long time, while the other part, together with the debris, was disposed of after a fire disaster in the monastery which is recorded for 1445. The Seehausen find complex, which is currently analysed within the framework of a research project, is discussed as part of the issue of the role of waters for medieval monastic waste management.
Downloads
Download data is not yet available.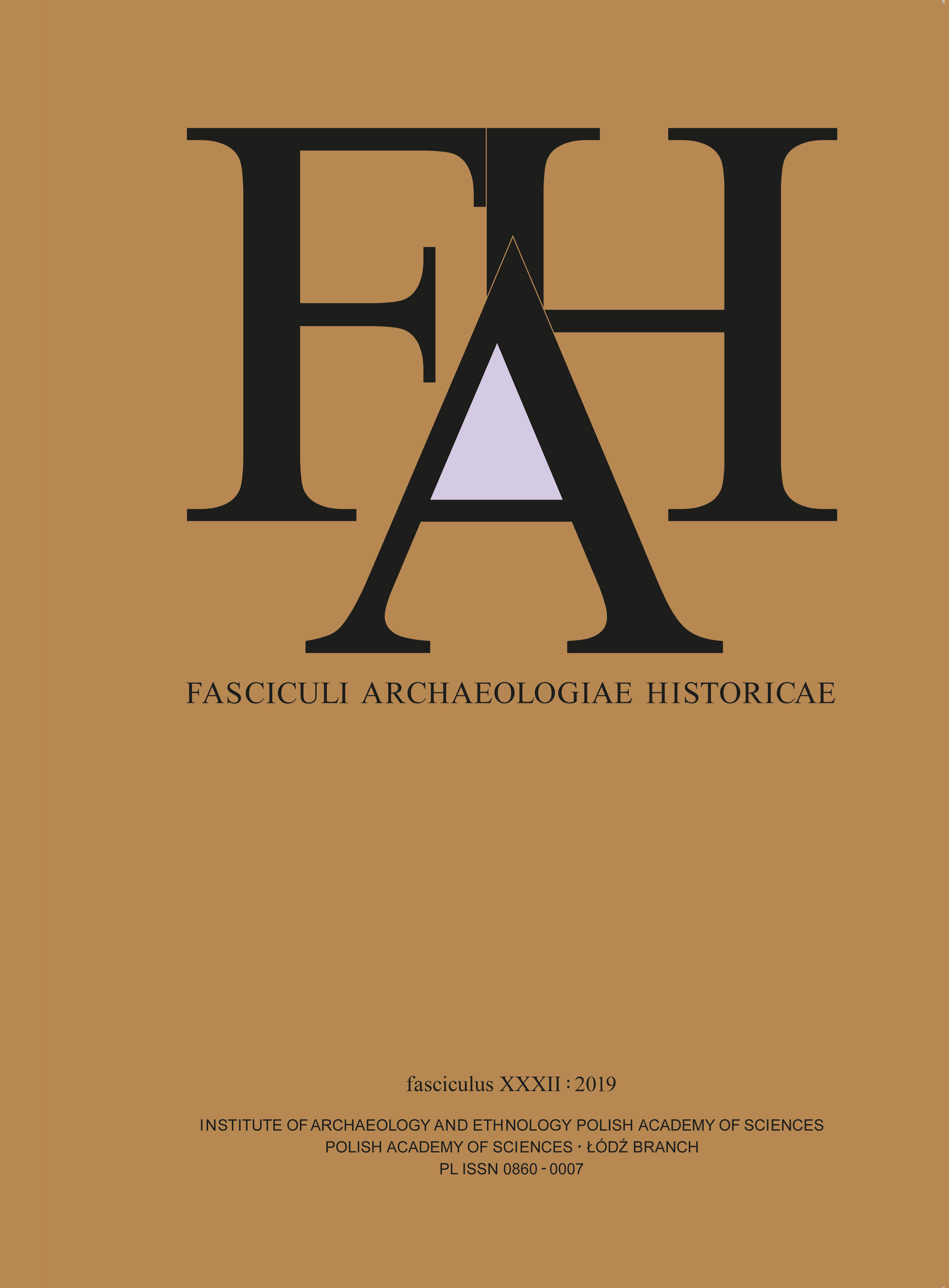 How to Cite
Biermann, F., & Frey, K. (2019). Monastic Waste Disposal in the Late Middle Ages – a Subaquatic Debris and Garbage Dump at the Lakeside Lavatory of Seehausen (Uckermark). Fasciculi Archaeologiae Historicae, 32, 71 - 85. Retrieved from http://journals.iaepan.pl/fah/article/view/1762