Not Only Socks Were Darned – Secondary Textile Usage as a Source of Material Culture Studies
Keywords:
silk, wool, crypts, modern period, secondary fabric circulation, Poland
Abstract
When we obtain textiles during archaeological explorations (crypts, settlement sites), we do not realize in what forms they had
functioned before they were deposited to the ground. In most cases their functions are identified as a result of conservation treatments, and
this is the case with the objects described here – silk textiles and kontusz sashes, which belonged to the most expensive elements of the Polish male costumes worn from the 17th century till the 1840s. Therefore, their longevity in various forms is not surprising for researchers. They functioned in families from 40 to 60 years. As they were used for long, and were getting damaged in the course of time, they were repaired carefully, only fragments of them were frequently deposited to the ground with a dead body (frequently cut along its length), and well preserved fragments were donated in last wills to descendants or the Church for liturgical vestments and accessories. Apart from sashes, all kinds of garment were precious not only for heirs, but also for developing paper manufacturing. The article presents problem of secondary use, both silk and woollen textiles, which appear in archaeological material rather rarely.
Downloads
Download data is not yet available.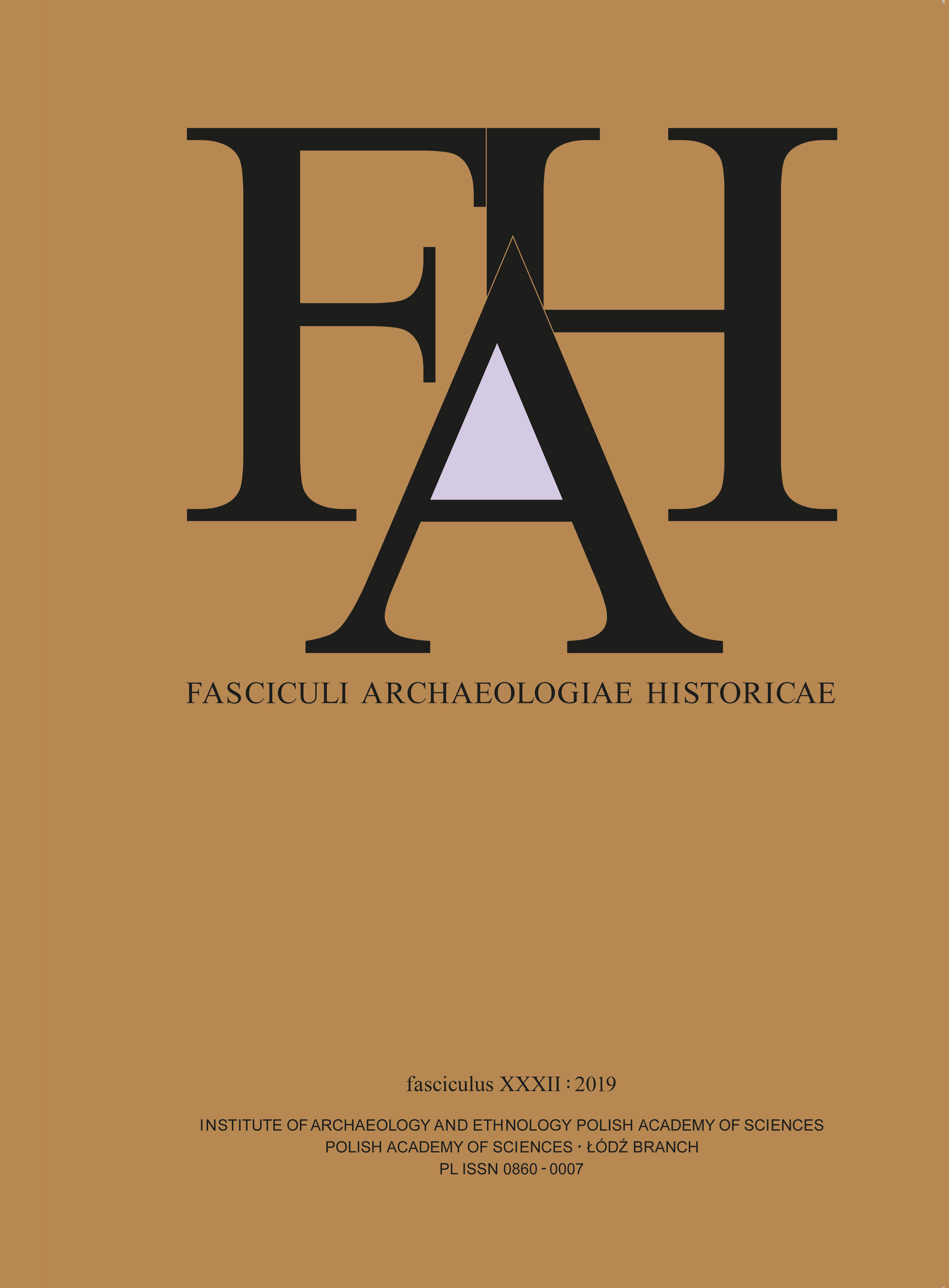 How to Cite
Grupa, M. (2019). Not Only Socks Were Darned – Secondary Textile Usage as a Source of Material Culture Studies. Fasciculi Archaeologiae Historicae, 32, 165 - 187. Retrieved from http://journals.iaepan.pl/fah/article/view/1767