Die Wiederverwertung von Rohstoffen und die Verwaltung von Produktionsabfällen in spätmittelalterlichen Ostseestädten im Spiegel archäologischer Quellen
Einige Bemerkungen am Beispiel ausgewählter Gewerbe
Keywords:
Middle Ages, craftsmanship, recycling, waste, production waste management
Abstract
The processing of worn out wares and repeated use of raw materials were an important part of craftsmanship activity in the Middle Ages. This was the case both with branches which worked with precious or hardly accessible raw materials (e.g. metal, wood) and with such ones which dealt with commonly used materials (among others, leather, textiles, ash). As the economy developed, the problem of management and repeated use of waste became notable. This waste steadily grew in result of craftsmanship activity. Some waste produced by numerous crafts were valuable raw materials for other craftsmanship branches. Part of waste which could not be used again in craftsmanship was applied as building materials. The remaining waste, depending on individual needs and possibilities, was discarded in the area of workshops or plots, or was removed to commonly accessible midden heaps.
Downloads
Download data is not yet available.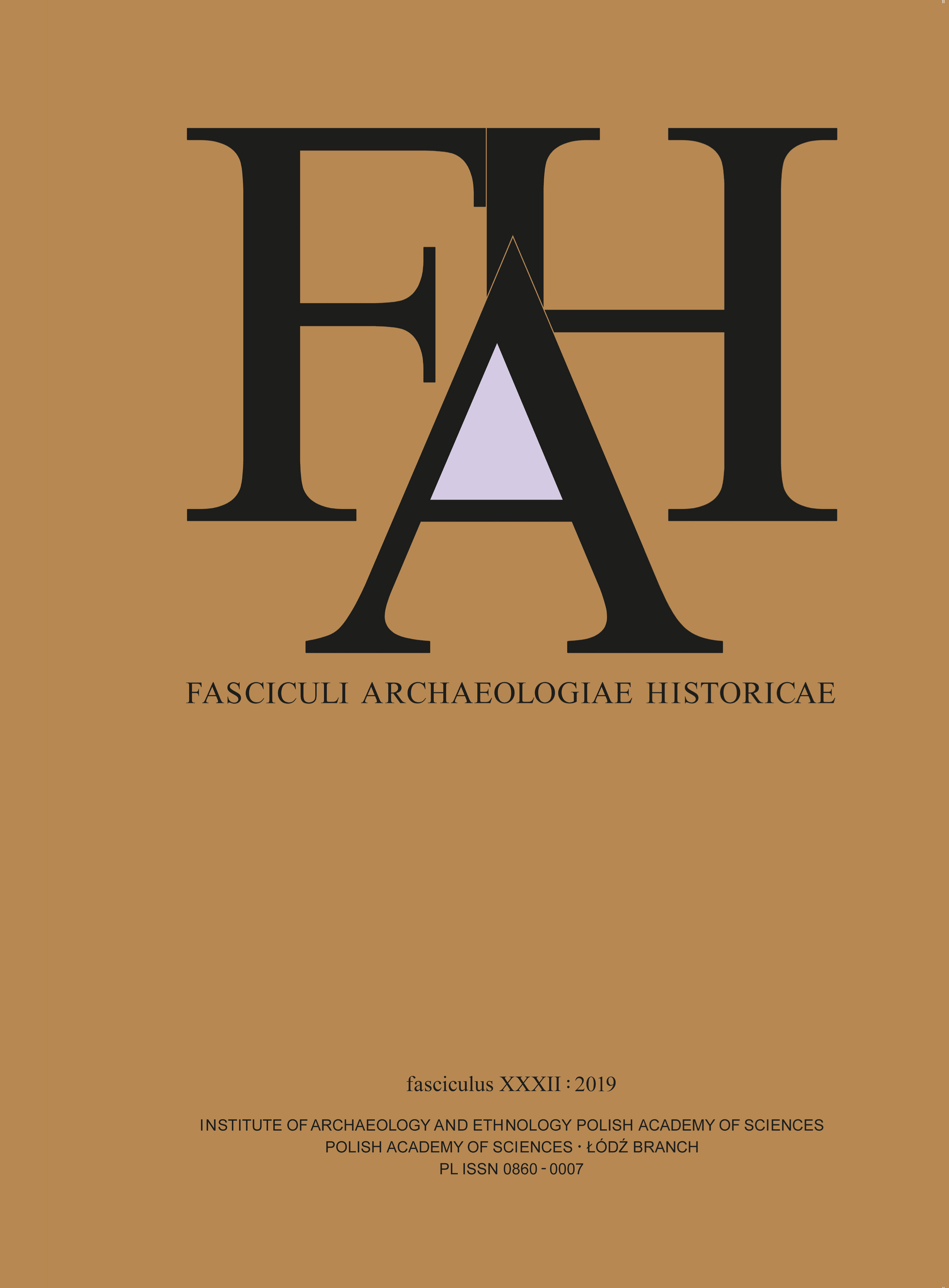 Downloads
How to Cite
Wywrot-Wyszkowska, B. (2019). Die Wiederverwertung von Rohstoffen und die Verwaltung von Produktionsabfällen in spätmittelalterlichen Ostseestädten im Spiegel archäologischer Quellen: Einige Bemerkungen am Beispiel ausgewählter Gewerbe. Fasciculi Archaeologiae Historicae, 32, 101–115. https://doi.org/10.23858/FAH32.2019.007
License
Copyright (c) 2019 Fasciculi Archaeologiae Historicae
This work is licensed under a Creative Commons Attribution 4.0 International License.