Almut Schülke, Landschaften- Eine archäologische Untersuchung der Region zwischen Schweriner See undStepenitz (= Römisch- Germanische Forschungen 68) Darmstadt/Mainz 2011: Verlag Philipp von Zabern : [recenzja]
Downloads
Download data is not yet available.
References
Gramsch A. 1996. Landscape Archaeology: of making and seeing. Journal of European Archaeology 4, 19–38
Gramsch A. 2003. Landschaftsarchäologie — ein fachgeschichtlicher Überblick und ein theoretisch Konzept. In J. Kunow und J. Müller (Hrsg.), Landschaftsarchäologie und geographische Informationssysteme. Prognosekarten, Besiedlungsdynamik und prähistorische Raumordnungen (= Forschungen zur Archäologie Land Brandenburg 8). Wünsdorf, 35–54
Kruk J. 1973. Studia osadnicze nad neolitem wyżyn lessowych. Wrocław
Lüning J. 1997. Landschaftsarchäologie in Deutschland — ein Programm. Archäologische Nachrichtenblätter 2, 277–285
Tilley C. 1994. A Phenomenology of Landscape. Places, Paths and Monuments. Oxford
Vidal de la Blache P. 1903. Tableau géographique de la France. Paris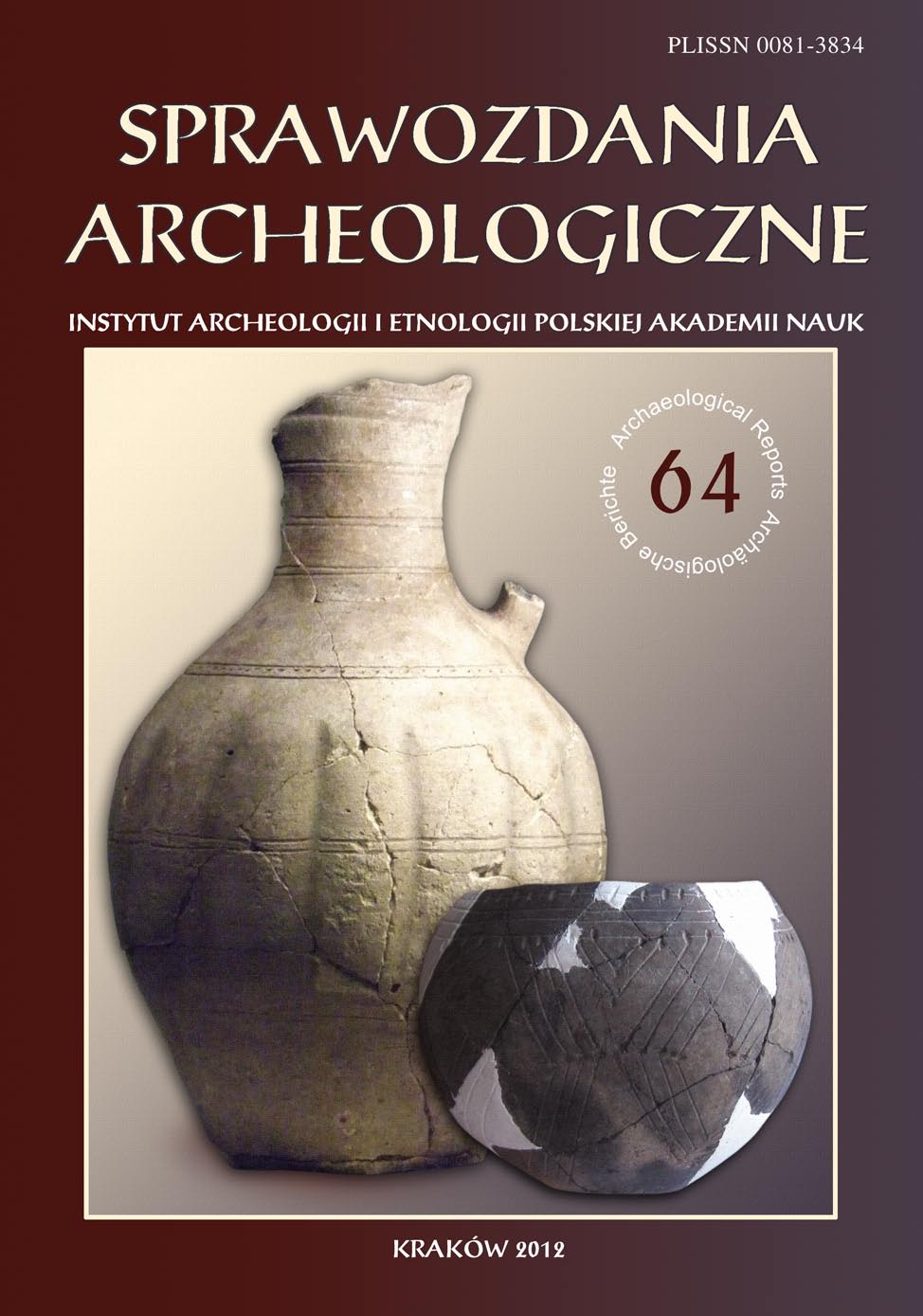 Downloads
How to Cite
Kadrow, S. (2012). Almut Schülke, Landschaften- Eine archäologische Untersuchung der Region zwischen Schweriner See undStepenitz (= Römisch- Germanische Forschungen 68) Darmstadt/Mainz 2011: Verlag Philipp von Zabern : [recenzja]. Sprawozdania Archeologiczne, 64, 473–480. Retrieved from https://journals.iaepan.pl/sa/article/view/1168
License
This work is licensed under a Creative Commons Attribution-NonCommercial-NoDerivatives 4.0 International License.