Zero Waste. Some Remarks About Copper Alloy Bowls Recycling in the High and Late Middle Ages
Keywords:
Middle Ages, metal recycling, copper alloy bowls, liturgical ceremonies
Abstract
The article presents the results of interpretation of a parts of a copper alloy bowls from the 10th-13th centuries. The vessels might have been originally used for liturgical ceremonies. We know a lot of bowls fragments from Europe that have been reworked as linings, ferrules or rivets. In all these examples we are dealing with metal recycling.
Downloads
Download data is not yet available.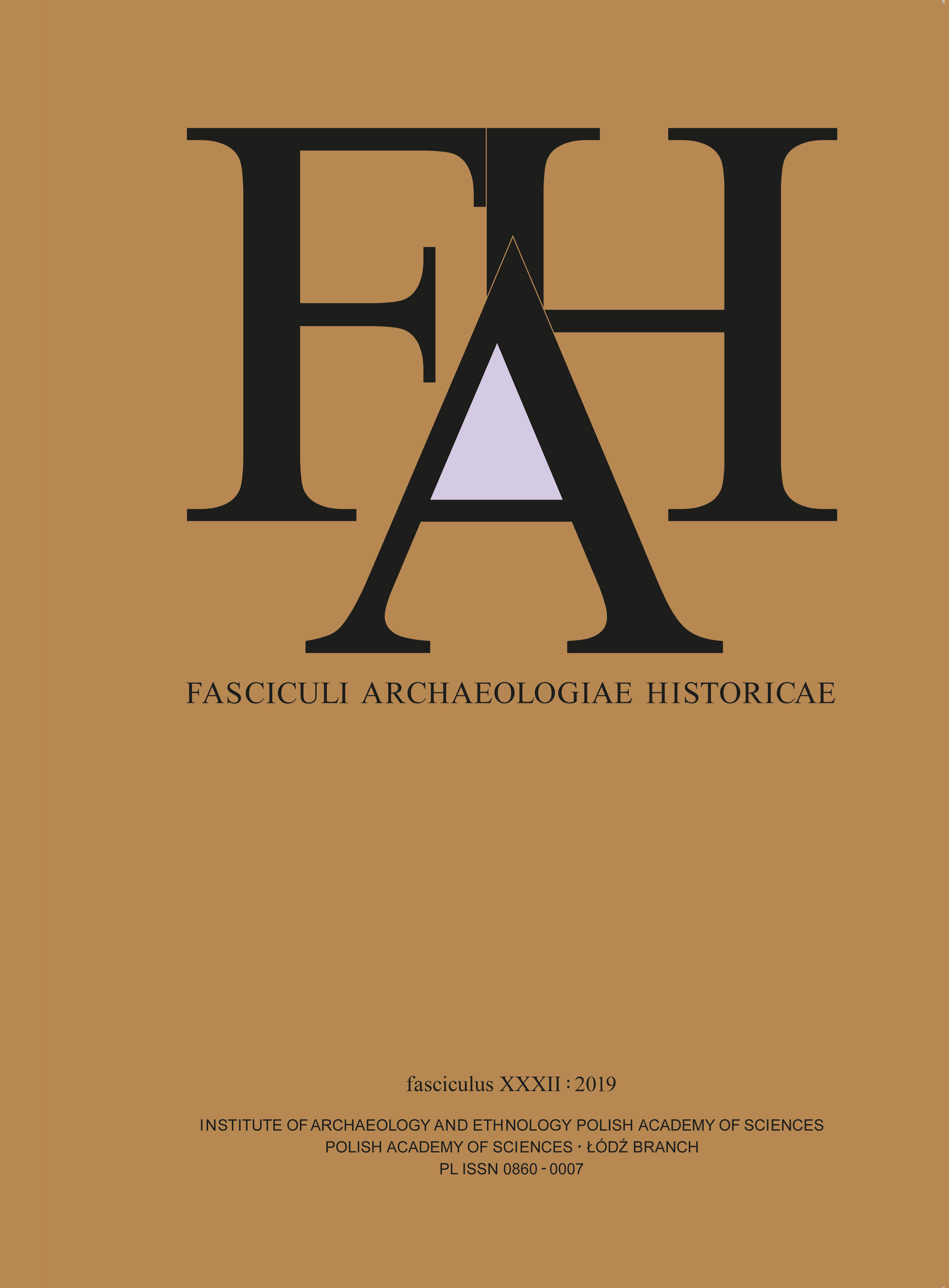 How to Cite
Janowski, A. (2019). Zero Waste. Some Remarks About Copper Alloy Bowls Recycling in the High and Late Middle Ages. Fasciculi Archaeologiae Historicae, 32, 87 - 100. Retrieved from http://journals.iaepan.pl/fah/article/view/1763