The African Chapter in the Scientific Life of Professor Michał Kobusiewicz
Keywords:
Michał Kobusiewicz, Northeastern Africa, Prehistory
Abstract
I met Michał for the first time in the spring of 1959 while recruiting young archaeologists to work on the excavation of the Final Palaeolithic and Mesolithic camps of Rydno Complex, a Stone Age red ochre quarry and socio-economic centre. A fresh MA in archaeology, I was then working as a field manager for Stefan Krukowski, an unorthodox prehistorian, directing work in the very significant Rydno Project in Central Poland. During the project, young Kobusiewicz turned out to be a competent, eager student and a good field companion. We spent the next field season together on a foot-survey along the Late Glacial left bank Vistula terrace between Włocławek and Płock in central Poland. We slept in farmers' barns, cooked one-dish meals in a pot that we carried fastened to our backpacks, and duly recorded many, today classic, Mesolithic sandy sites. Since these early years of our acquaintance, our professional, as well as private lives, became closely intertwined. We worked jointly in many Combined Prehistoric Expedition (CPE) missions in Egypt and at several sites in his cherished 'prehistoric Arcadia', or the Wojnowo Region in Western Poland.
Downloads
Download data is not yet available.
References
Kobusiewicz, M. 2019. Moje wspomnienia z archeologią w tle. Poznań.
Wenke, R. J. 2009. The Ancient Egyptian State. The Origins of Egyptian Culture (c. 8000-2000 BC). Cambridge.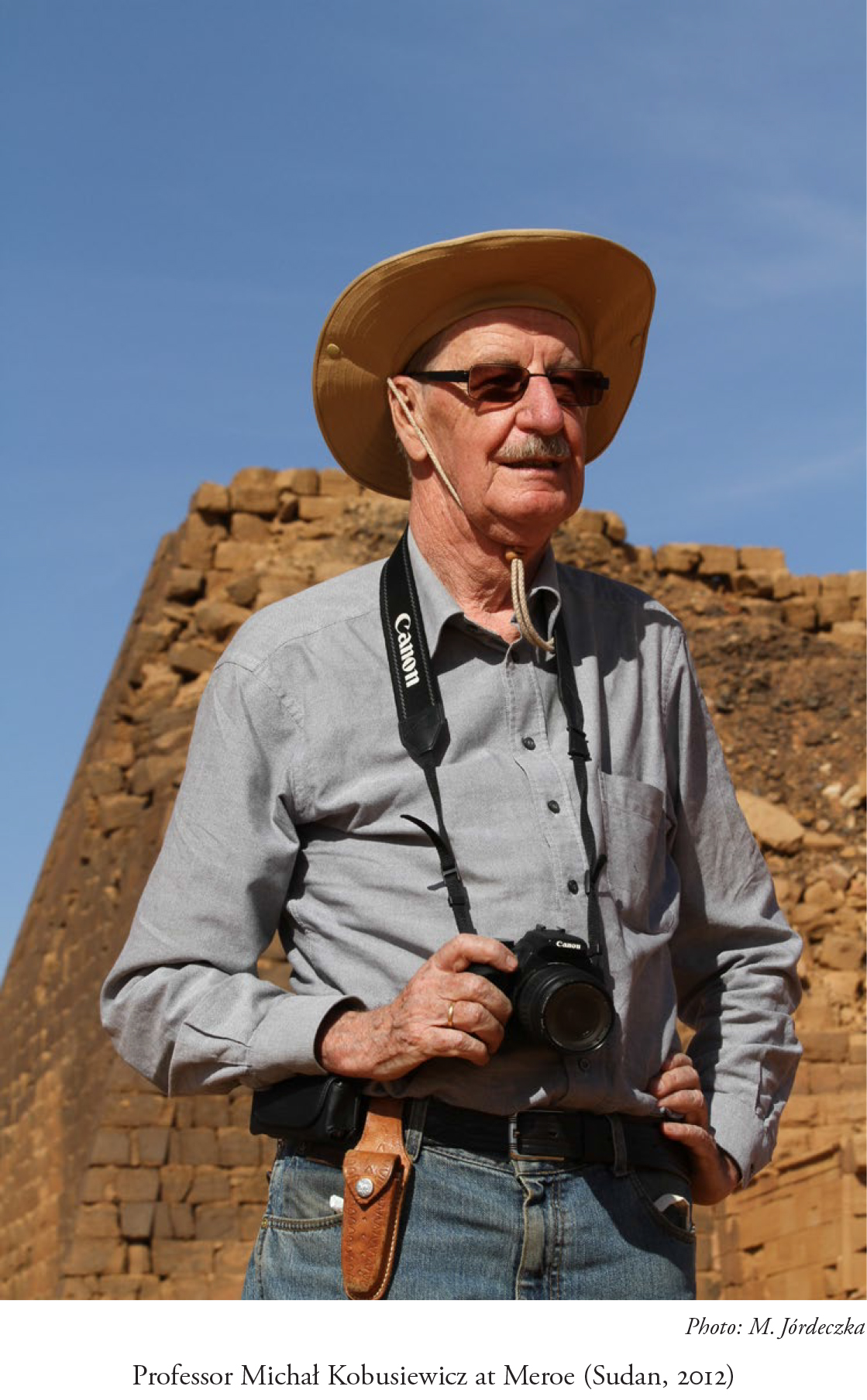 How to Cite
Schild, R. (2020). The African Chapter in the Scientific Life of Professor Michał Kobusiewicz. Archaeologia Polona, 58, 9-15. https://doi.org/10.23858/APa58.2020.001
Copyright (c) 2020 Archaeologia Polona
This work is licensed under a Creative Commons Attribution 4.0 International License.