Łukasz Oleszczak, Wojciech Twardowski, Tresta Rządowa, stanowisko 1. Cmentarzysko kultury łużyckiej z Polski Środkowej (= Ocalone Dziedzictwo Archeologiczne 1). Pękowice-Kraków 2001: Wydawnictwo i Pracownia Archeologiczna Profil, Instytut Archeologii Uniw
Downloads
Download data is not yet available.
References
Eibner A. 2000. Die Stellung der Frau in der Hallstattkultur anhand der bildlichen Zeugnisse. Mitteilungen der Anthropologischen Gesellschaft in Wien 130/131, 107–136
Kuper A. 2009. Wymyślanie społeczeństwa pierwotnego. Transformacje mitu. Kraków: Wydawnictwo Uniwersytetu Jagiellońskiego
Leskovar J. 2007. Bilden auf Töpfer — Bilden in Köpfen. Zur stereotypen Identifikazion von Frauen und Männern auf hallstattzeitlichen szenischen Darstellungen. In J. E. Fries, U. Rambuscheck and G. Schulte-Dornberg (eds.), Science oder Fiction? Geschlechterrollen in archäologischen Lebensbildern. Beiträge der 2. Sitzung der AG Geschlechterforschung auf dem 5. DeutschenArchäologenkongress in Frankfurt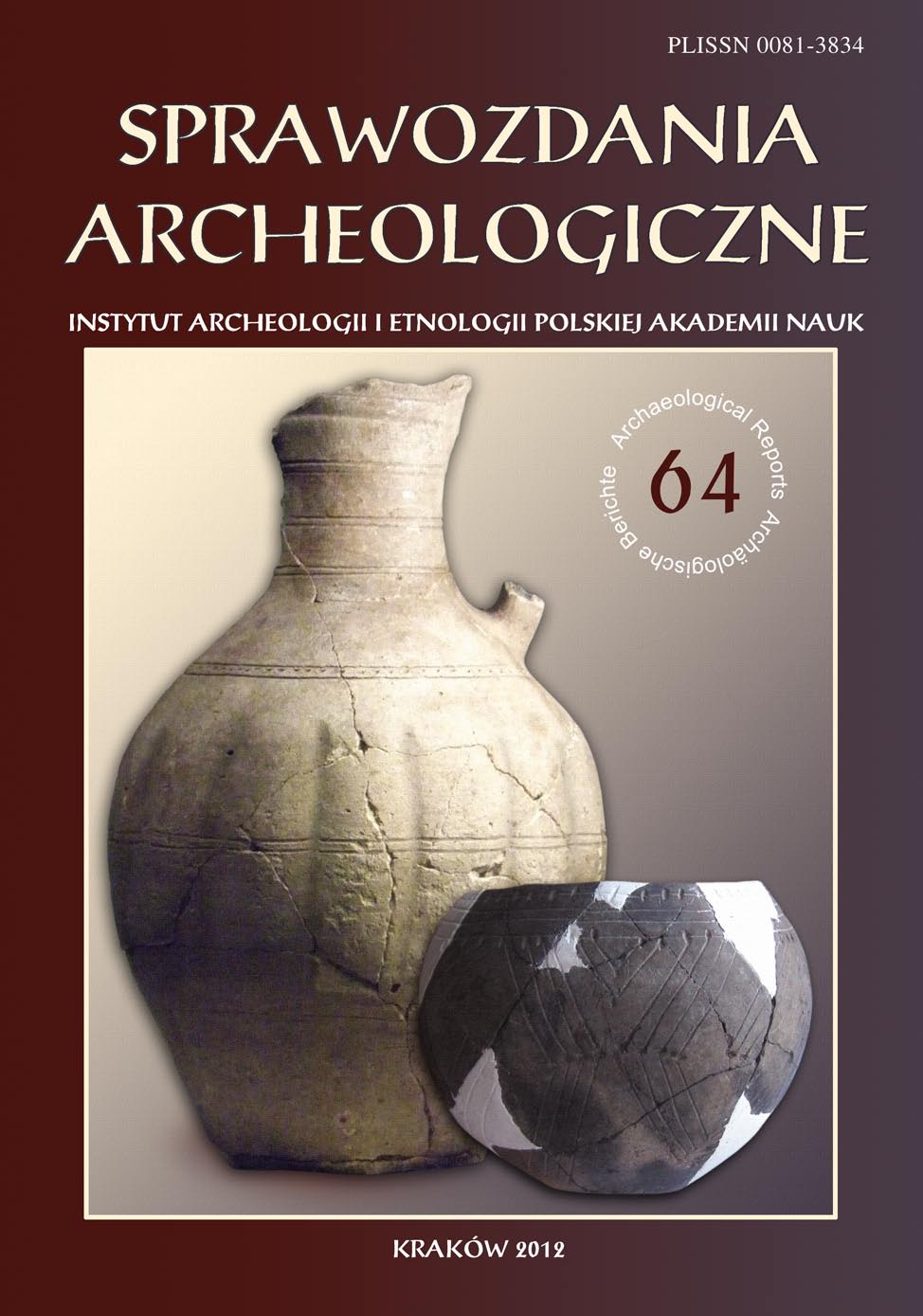 Downloads
How to Cite
Baron, J. (2012). Łukasz Oleszczak, Wojciech Twardowski, Tresta Rządowa, stanowisko 1. Cmentarzysko kultury łużyckiej z Polski Środkowej (= Ocalone Dziedzictwo Archeologiczne 1). Pękowice-Kraków 2001: Wydawnictwo i Pracownia Archeologiczna Profil, Instytut Archeologii Uniw. Sprawozdania Archeologiczne, 64, 645–471. Retrieved from https://journals.iaepan.pl/sa/article/view/1167
License
This work is licensed under a Creative Commons Attribution-NonCommercial-NoDerivatives 4.0 International License.