Silver disc-shaped plaque depicting a rider with a bird from the early medieval period found at Staré Město (Moravia, CZ )
Luděk Galuška

Centre of Slavonic Archaeology Moravian Museum
Słowa kluczowe:
Staré Město, Morawy, grób, zawieszka, motyw figuralny, sokolnik
Abstrakt
In 1955, while research was being carried out at the remnants of an early medieval (9th century) church in Staré Město na Moravě (CZ), one of the best known artefacts and also symbols of Great Moravia was found – a silver disc-shaped plaque with a figural motif featuring a rider on a horse with a bird of prey sitting on his arm. This rider became known as "the falconer". Since the comprehensive evaluation of the disc by K. Benda in 1962, several important researchers have expressed their opinion on the interpretation of the disc, particularly in recent years. Our study pays greater attention to two of them, namely the Hungarian archaeologist Cs. Bálint and the Czech zoologist J. Mlíkovský, after which a conclusion is provided by the author
Downloads
Download data is not yet available.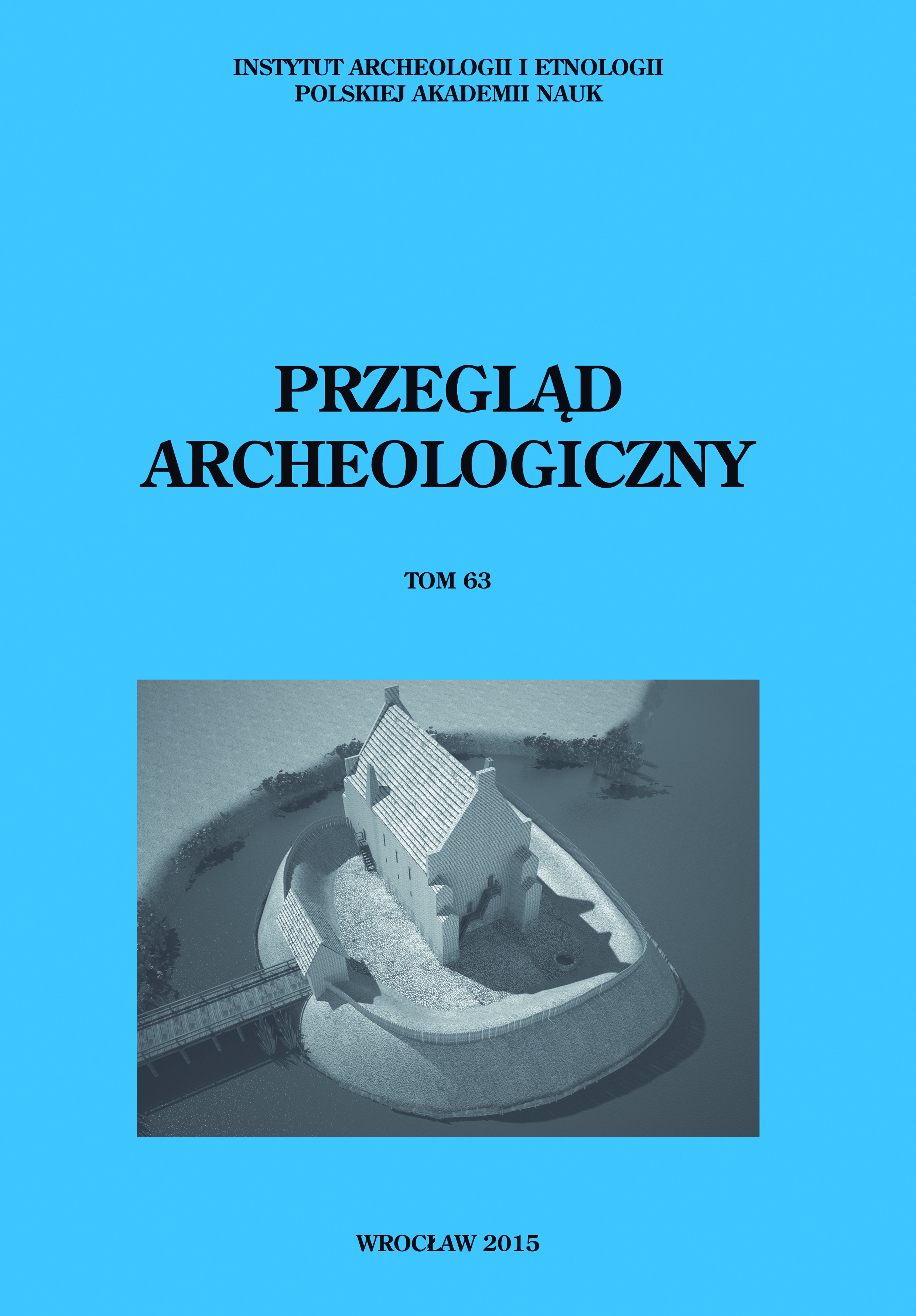 Jak cytować
Galuška, L. (2015). Silver disc-shaped plaque depicting a rider with a bird from the early medieval period found at Staré Město (Moravia, CZ ). Przegląd Archeologiczny, 63, 195-207. Pobrano z https://journals.iaepan.pl/pa/article/view/1609